3 tags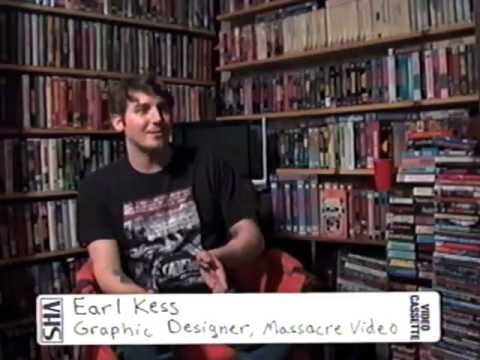 14 tags
#175 - Kriss Kross - Jump (Rich Murray; 1992)
By Dan Kinem As I'm sure everyone knows, there haven't been many reviews recently because Dabeedo and I have been working on Adjust Your Tracking and also have been finishing up this year of college. However, when I was blindsided by certain devastating news late last week, I knew that I had to come out of mild hiatus to pay my respects… If "'cause I'm the...
8 tags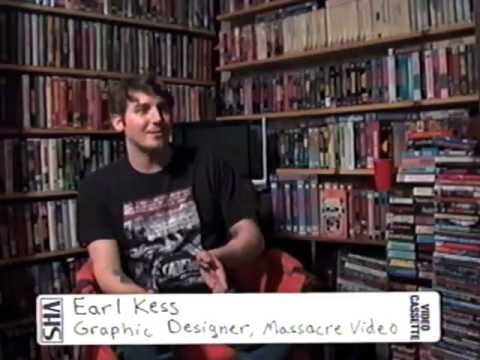 Adjust Your Tracking: Adjust Your Tracking VHS... →
adjustyourtracking: I am currently planning an Adjust Your Tracking VHS Tour around the country where Levi and I will show the movie, show trailers, trade tapes, and do a Q and A. It will take place the month of August. I have most of the dates mapped out, I just need to book all the screenings. I need help from you guys filling in some of these dates and spreading the word to help us out. Any...
11 tags
#174- The Goosehill Gang and the... Mystery of the...
by Tim May My father was a Lutheran pastor, so I would sometimes be stranded at the church before or after the service while he was doing some work in his office. On the occasions I had forgotten to bring a book or my own movie to watch, I would be stuck with whatever was lying around—mostly volumes of Christian children's programming, such as The Donut Man and The Greatest Adventure. Even as...
6 tags
Sorry for the lack of posts recently!
Me and Dabeedo have been working extremely hard to finish the documentary, Adjust Your Tracking: The Untold Story of the VHS Collector, and we are just putting the finishing touches on it now. Big news involving the film coming next month! Not only that, but I will be announcing the next VHShitfest release next week! Be on the lookout for tons of great VHShittiness (including some reviews)! - Dan
12 tags
#173- Armicron in Outlaw Power (aka Power King)...
by Tim May Let's begin our look at the American/Korean hybrid Armicron in Outlaw Power with a close reading of its opening crawl. "It is a dark time for the galaxy." Only the first of many Star Wars "homages." "Ankar, sinister overlord of the Morgoth Ulaan Star System continues to cut his murderous swath through the heavens, laying waste to one planet after another. His next stop—Earth." Here is...
17 tags
#172 - Blood Hunger (aka The Kill, Reservoir Cats)...
By Dan Kinem Looking at this fantastic cover of a woman with her throat slit dripping blood, plastered in beautiful rental sticker warnings, you would expect this to be a classic crazy 80s slasher. You'd expect it to be anything other than what it actually is, a sixty-minute-long softcore drama from the 60s called The Kill. Luckily, or unluckily, for the audience the film was re-titled,...
21 tags
#171 - Jay and Silent Bob's Secret Stash Bash Tour...
By Dan Kinem Nearly everyone under the age of forty has been affected in some way by something Kevin Smith has done. Whether you try to act cool and denounce him now, there's no way you saw Clerks for the first time and weren't at least marginally affected. There was nothing like it, and still, there isn't much that comes close to the feeling, vibe, and characters that movie...
20 tags
#170 - WWF Superstars - The Music Video (1993)
By Dan Kinem A side of myself that I haven't shared yet on VHShitfest is that I'm a huge wrestling fan. It's always been my opinion that the only people who like wrestling are either the absolute dumbest, most annoying people alive or the smartest. I'm one of the latter, obviously. A genius, like myself, will understand it's a true art form that manages to take...
13 tags
12 tags
#169- MTV's Now What?!- A Guide to Jobs, Money,...
by Tim May In about six months, I'll be graduating from college. Those of you who have already gone through this process know that you're given a lot of literature and leaflets and shown a lot of inspirational videos about how to get a job, pay the rent, and survive when you get out of college. MTV's Now What?!- A Guide to Jobs, Money, and the Real World (haha) is a particularly patronizing...
13 tags
12 tags
#168 - HauntedWeen (Doug Robertson; 1991)
By Dan Kinem HAPPY HALLOWEEN, VHSHITHEADS! Bro – Someone who has no interests other than drinking, partying, and girls and lacks the braincells to have an intelligent conversation. This is the type of stuff that makes me appreciate VHS even more. Not only could VHS provide you with a way to go out and make your own feature-length film, but it also provided you with a way to get it seen by the...
12 tags
#167- Mind Killer (Michael Krueger; 1987)
by Tim May Mind Killer is an enigma. It's a film with no particularly positive or negative elements. You'd think with its mind control concept, it would be able to at least eke out a few over-the-top telekinesis sequences, but nope. Nothing to see here. That said, I found it oddly well-paced and watchable. Am I in too deep with this kind of shit? Our protagonist is Warren, an archivist at the...
10 tags
Interview with producer and actor, Kevin M. Glover...
Interview by Dan Kinem When I first watched Venus Flytrap and heard about this obscure company, Campfire Video, I knew I needed to know more. There's no way I could let this movie fall further into obscurity without at least documenting it. There were a few reviews of the film online, but no actual information on the movie or the cast and crew. I attempted to track down someone involved, but...
18 tags
#166 - Venus Flytrap (T. Michael; 1987)
By Dan Kinem The second I heard about an obscure, shot-on-video horror movie called Venus Flytrap, I got so excited to see some killer flytrap action that I nearly shit myself. I could hardly wait to pop it in. After I got over the initial disappointment that not only was this not a horror movie, but there were no Venus flytraps involved, it actually proved to be a really unique, interesting,...
10 tags
#165- Ghoul School (Timothy O'Rawe; 1990)
by Tim May Zombie and/or ghoul movies usually go one way or the other. They're either incredibly tedious or incredibly fun. Thankfully, for most of its run time, Timothy O'Rawe's Ghoul School is the latter. There's not much of the cover's promised sex or babes, and only a small amount of unfortunately bland rock and roll, but this film makes up for that with a steady stream of funny characters...
18 tags
#164 - Vampire Cop (Donald Farmer; 1990)
By Dan Kinem Those that are reading this are likely to know the name Donald Farmer by now. He is the director of such infamous horror films as Demon Queen, Savage Vengeance (the unofficial I Spit on Your Grave sequel), and Cannibal Hookers. Vampire Cop happens to be the first film of his we are reviewing and we've struck so-bad-it's-good gold with this one. If the tagline, "He...
13 tags
11 tags
#163 - The Turnpike Killer (Evan Makrogiannis &...
By Dan Kinem You may have noticed the recent trend of new movies meant to imitate older movies getting a VHS release. Some of these films work perfectly on the VHS format (like House of the Devil), while others, like The Turnpike Killer and the Warlock Home Video stuff, feel out of place and forced. I'm all for older, really hard to find movies getting released again on VHS (like Demon...
9 tags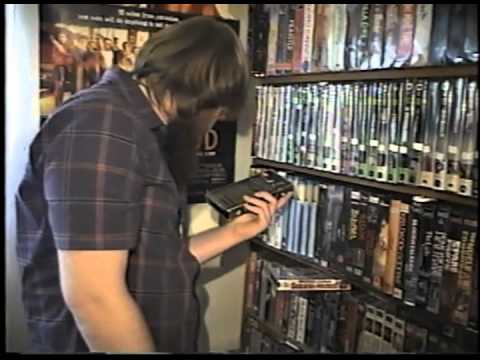 19 tags
#162 - Psychic Confession (Danny Korem; 1986)
By Dan Kinem Christian videos were about a dime a dozen in the 1980s and 90s. You would have everything from Christian cartoons meant to sway kids from doing drugs, to guys dressed in big dog costumes trying to teach morals. I am generally intrigued by the videos, but, because of how many there are, I normally don't pick them up. My house would have busted at the seams by now if I had...
9 tags
30 tags
Interview with director Stuart Wall (Hellroller)
Interview by Dan Kinem As you must have noticed by now, VHShitfest has basically adopted the film Hellroller as our own. I pride myself in being the biggest fan of one of the most bizarre films ever made and through this fandom I had the opportunity of talking to and becoming friends with co-director Stuart Wall. He has done us the honor of unveiling some fun stories and interesting history...
13 tags
#161- Creepozoids (David DeCoteau; 1987)
by Tim May Creepozoids is sleazemaster David DeCoteau's most well-known movie, and it holds a special place in our hearts here at VHShitfest. Two years ago, we began this website with a short one-and-a-half paragraph relatively negative "review" of this 1987 sci-fi horror Alien wannabe. Compared to what I've seen since (including DeCoteau's own Sorority Babes in the Slimeball Bowl-o-Rama and...
6 tags
16 tags
#160 - Cinderella 2000 (Al Adamson; 1977)
By Dan Kinem Imagine a world where sex is banned, where all the buildings are made of tubes, where robots sing and dance, and where we have the ability to shrink people. According to this particular film that world was 12 years ago! Cinderella 2000 does what nearly every futuristic film from the 60s and 70s did, it makes outrageous and humorous predictions of what the future will be like, but...
6 tags
15 tags
#159- Pick-Up Summer (AKA Pinball Summer; George...
by Tim May In a few short days, it will all be over. The amusement parks will shut their doors. The leaves will change. School will be back in session. Your pinball skills will lie dormant for another nine months before they're awakened for three months of beaches, roller coasters, and endless partying. Whether or not this describes exactly what your summer vacation was like in 2012, you can...
5 tags
23 tags
#158 - Best Chest in the West (Bill Raymond; 1984)
By Dan Kinem What are the five best things in the world? Boobs, boobs, boobs, boobs, and tapes boobs. Few things even come close to rivaling the almighty breasts, yet, somehow Active Home Video and producer Bret Rhine managed to film a contest featuring some of the least appealing jugs imaginable. The majority of the contestants look like post-op sex change patients and the pathetic dance...
14 tags
#157- Dino-Riders- "The Dino-Riders Adventure"...
by Tim May The 1980s were riddled with cartoons created for the sole purpose of selling toys. Transformers, G.I. Joe, and He-Man are the most notable examples of this phenomenon, but there are a legion of 13-or-26-episode cast-offs which hoped to share in the riches (cocaine) enjoyed by toy companies who had gotten into the lucrative Saturday morning cartoon business. The remote control titan...
7 tags
2 tags
11 tags
#156- School Spirit (Alan Holleb; 1985)
by Tim May As Dan implied in his review of Student Union, truth in advertising can go a long way toward making trash like School Spirit palatable. When you see a cover like the one above, you have certain… expectations. School Spirit meets, but does not exceed them. Billy Batson (who must have been named after Captain Marvel) is a college horndog who's gotten involved in some sort of student...
4 tags
14 tags
#155 - Student Union (aka The Harrad Summer)...
By Dan Kinem Sometimes VHS covers lie to you and design artwork that makes the movie look better than it actually is, sometimes titles are even changed to make the movie sound more appealing to audiences, but rarely has lying been done to the degree that Student Union, also known as The Harrad Summer, does it. This release shows a total disregard for the audience. Look at this beautiful cover...